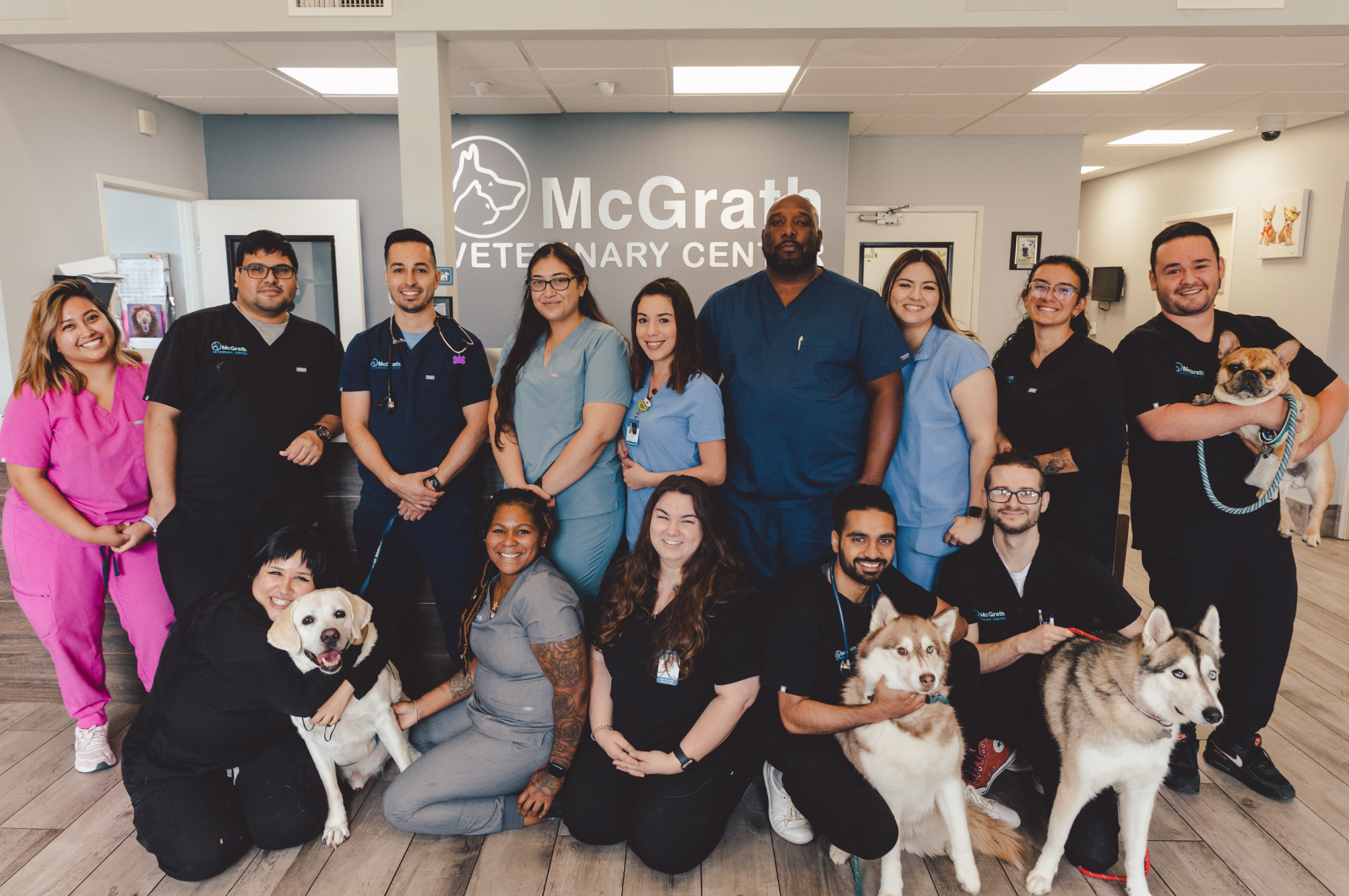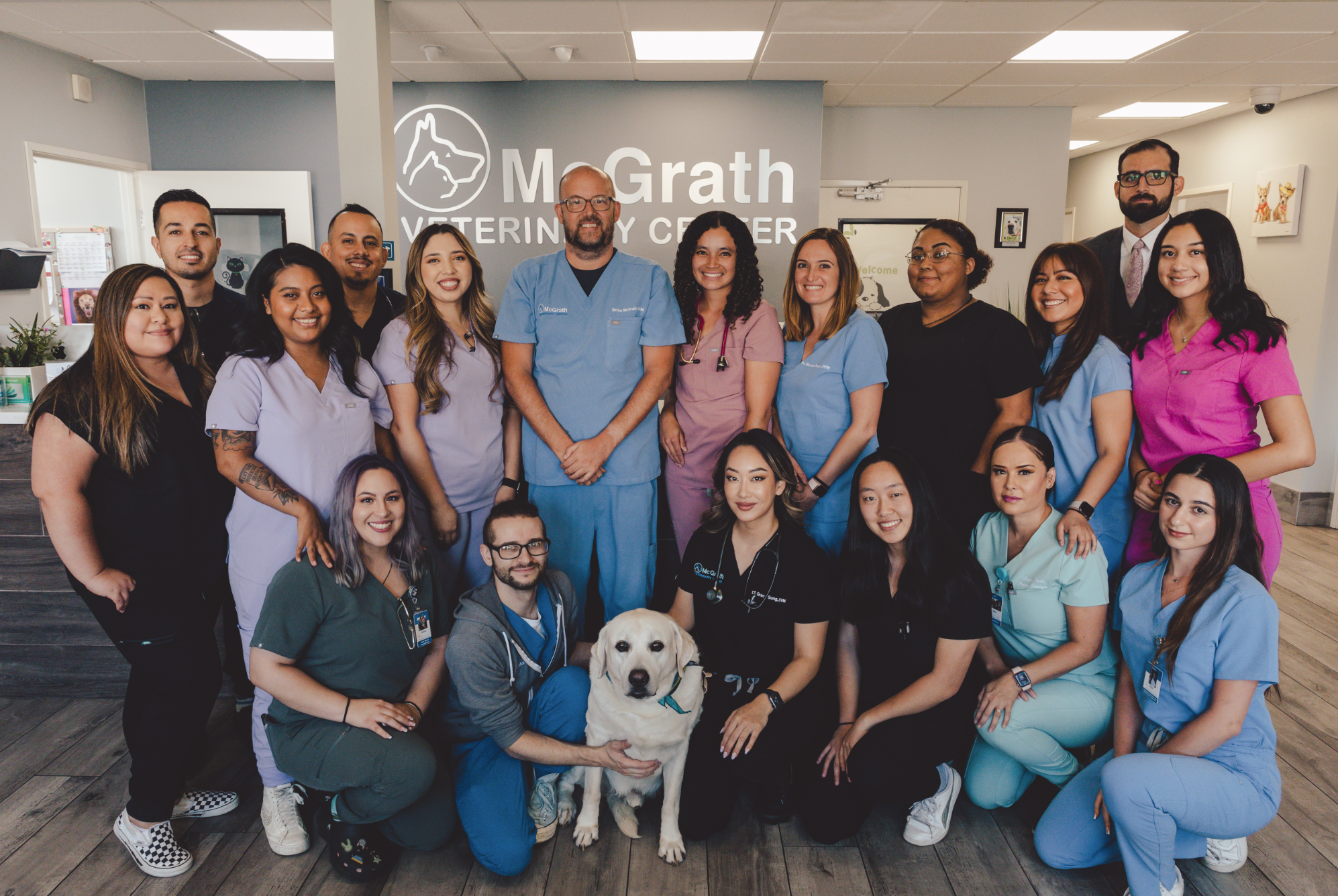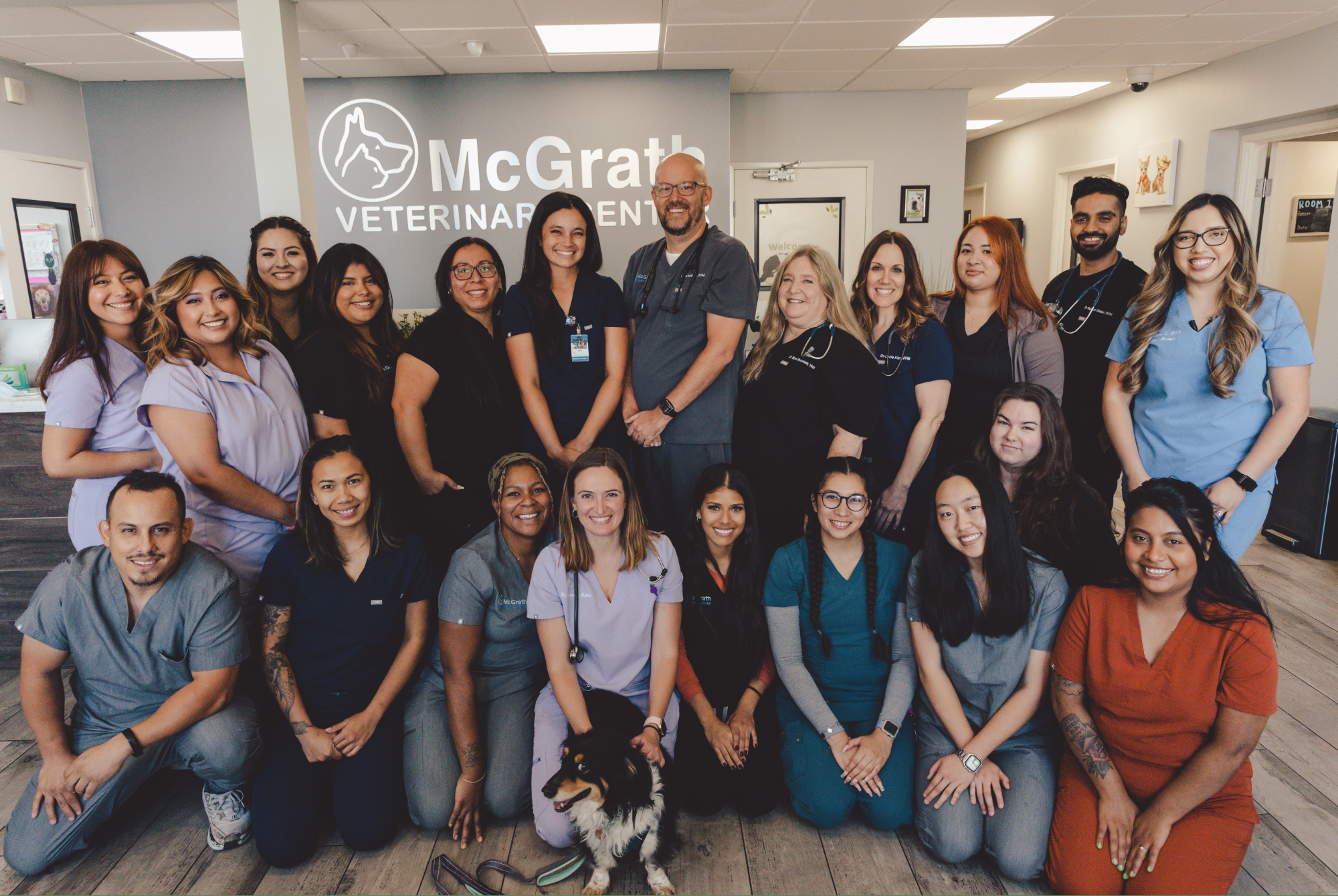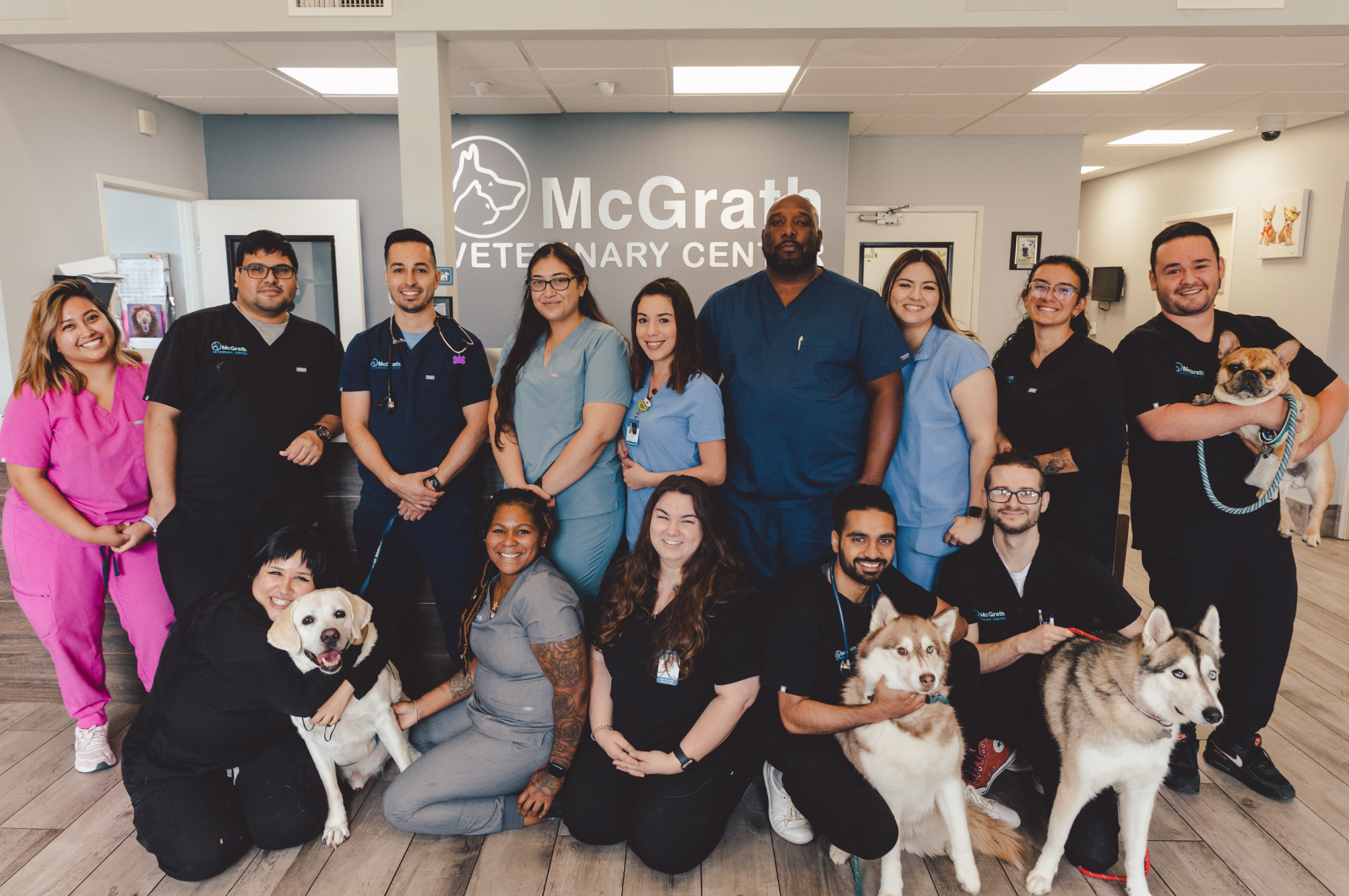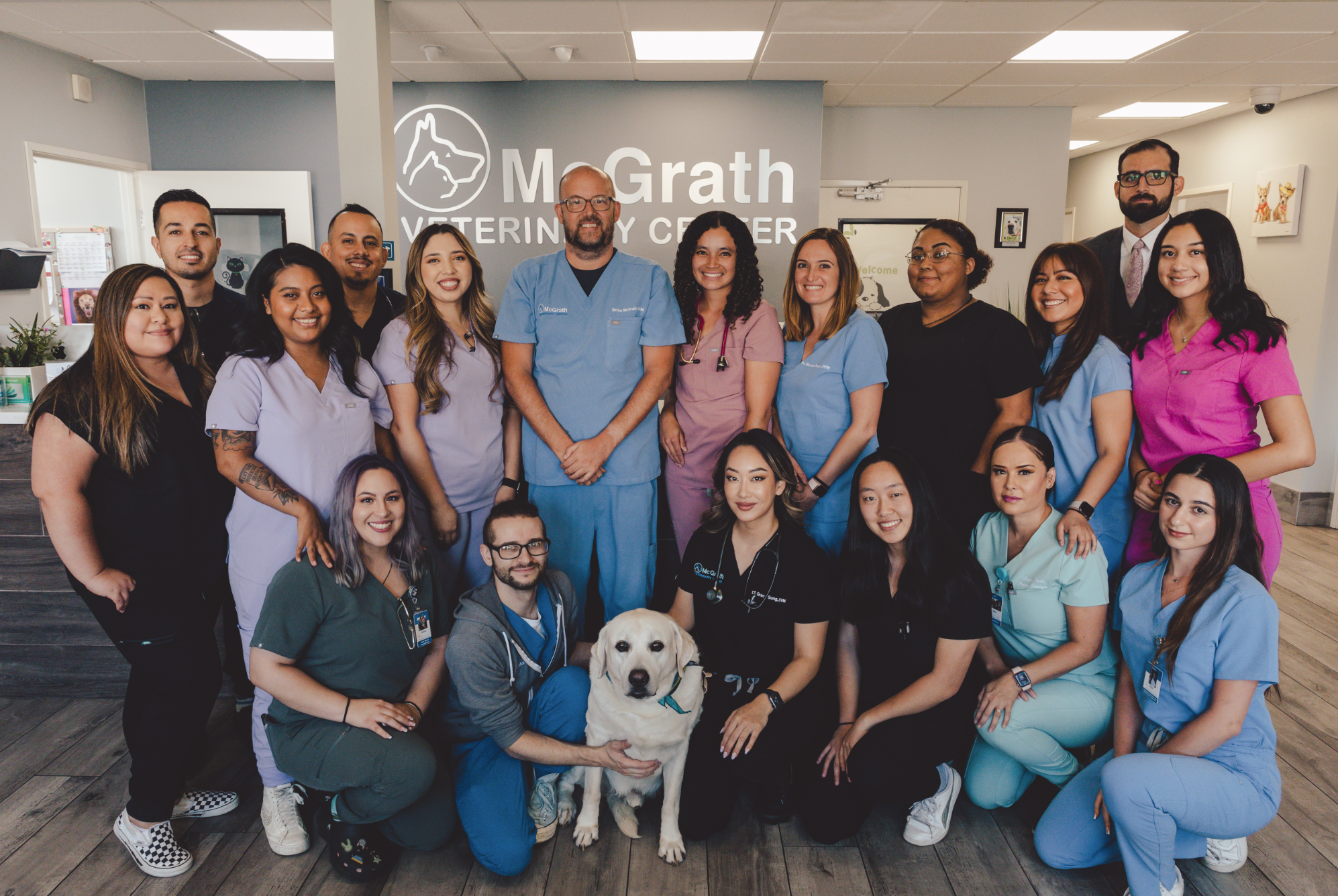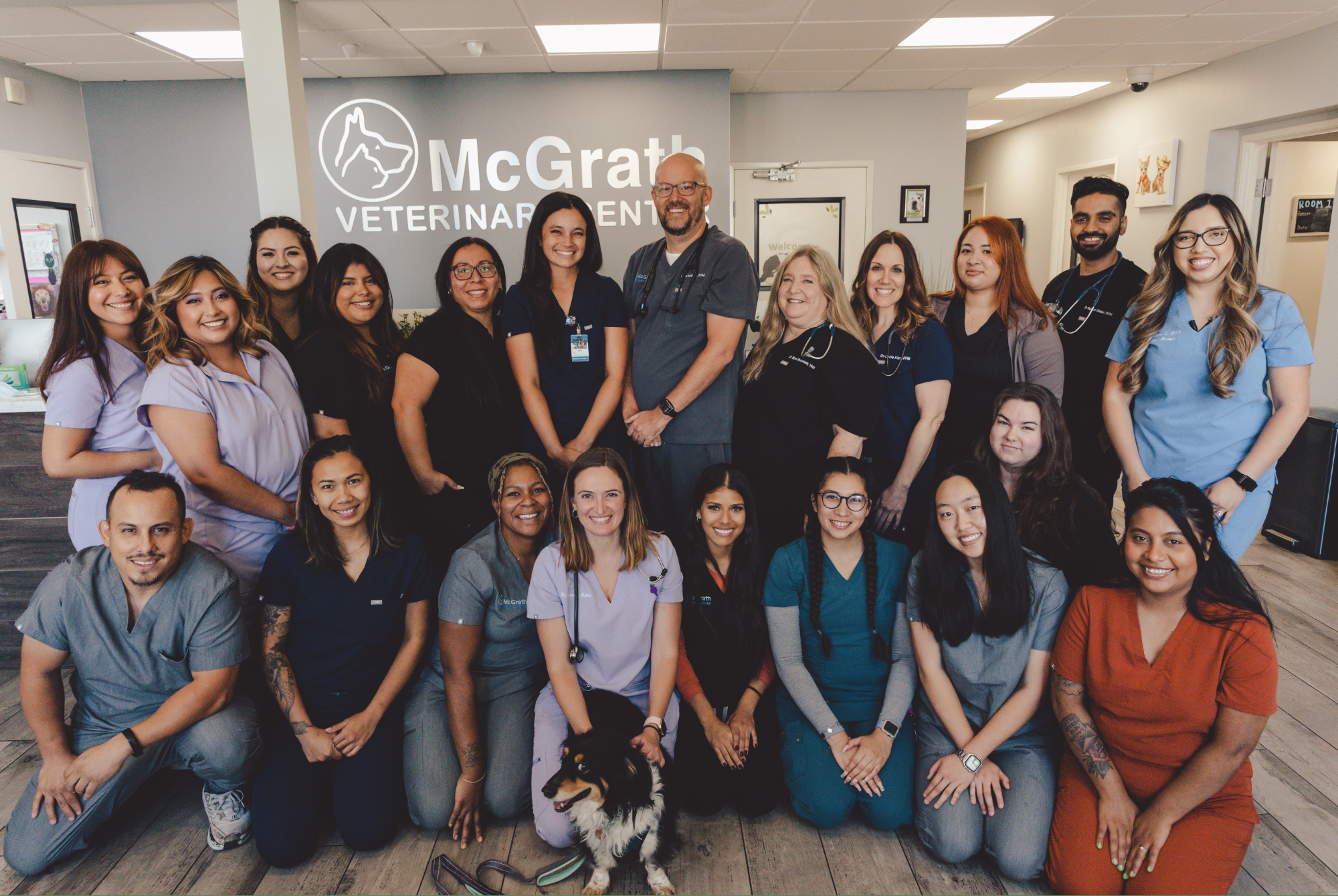 Leadership Mayra P.
Practice Manager
Mayra is a manager with over 15 years of experience working in the veterinary world. A native Angeleno, she began her career working as a receptionist in South Pasadena. Soon after, she relocated to another veterinary hospital in Woodland Hills, where she was quickly promoted from receptionist to office manager. Mayra's love for both animals and her colleagues has driven her to continuously strive for client and workplace excellence throughout her career. She is honored to work with her team on the front lines of the veterinary healthcare field, making sure her patients receive the utmost care and attention.
Mayra enjoys hiking, playing softball, and spending time with her four boys, friends, and her furry pup Peyton. She's also the proud mom of a UT Austin graduate, and, as a result, she has a newfound passion for college football. Go Longhorns!!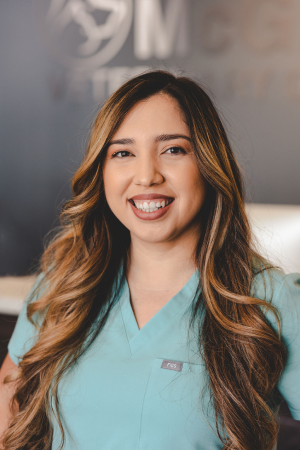 Vickie-Lynne Crisosto, RVT
Technician Manager
Vickie-Lynne Crisosto was born and raised in Los Angeles, CA. Her love of animals and science inspired her to pursue a Bachelor's degree in Biology at California State University Monterey Bay. During this time, she found a nonprofit called Science Learning and Exploration with the Help of Sea Lions, located at Moss Landing Marine Labs in Salinas, CA. During her time volunteering, she found her love for veterinary medicine and animal training. After working in the veterinary field for four years, she obtained her Registered Veterinary Technician License.
As part of the McGrath Vet Center team, she is excited to form lifelong relationships with pet patients and their beautiful humans. Her professional interests primarily include dentistry and animal behavior/training.
Vickie-Lynne's 4-legged family includes three well-behaved huskies, Brooklyn, Koda, and Yeti, and one special kitty who has been accepted into the pack named Dutchess. In her free time, she enjoys spending time outdoors with her fur-pups hiking, riding her bike, rock climbing, being with her loved ones, and always searching for the next national park to visit.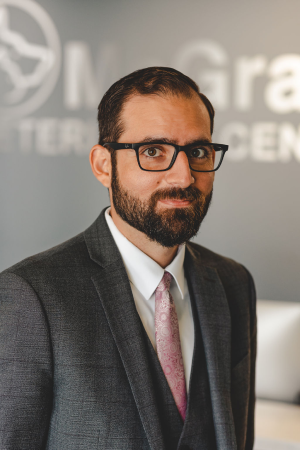 Serge Shahbenderian
Office Manager
Serge was born and raised in Southern California. He grew up loving and caring for animals. He received his Bachelors of Science in Business from California State University Channel Islands and went on to pursue a career in finance, becoming a licensed financial advisor. Despite a long career in business management and finance, in 2021, he decided to pursue a more fulfilling career. By joining McGrath Veterinary Center, he found new meaning and purpose in applying his prior experience to make a positive difference in all aspects of veterinary medicine. As Office Manager at MVC, he is excited to help animals and their humans as well.
Serge is passionate about art, food, and coffee outside the office. He pours any remaining spare time into reading, gaming, and exploring new areas. His furry family includes two husky brothers and three cats.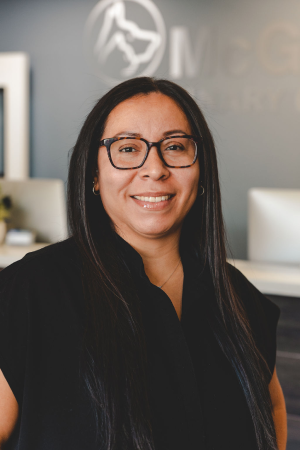 Dalia Dudley
Assistant Practice Manager
Dalia was born and raised in Los Angeles. She has been working in the veterinary field for over 16 years. Dalia has worked in general practice and emergency specialty veterinary medicine. She has a dog named Jack and a guinea pig named Flash. She spends her free time with her family and friends as much as she can. Loves music, and trying different places to eat.
Registered Veterinary Technicians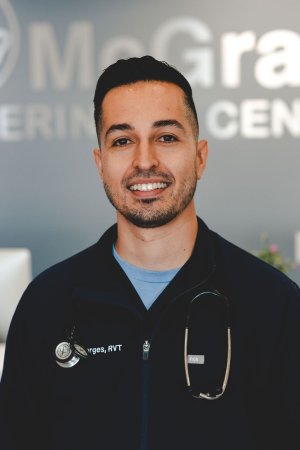 Jorge Borges, RVT
Doctor's Assistants Coordinator
I was born and raised in the LA area. Since I was a kid I have had a love and passion for animals that only grew as time went on. I have a Bachelor's degree from CSUN in Kinesiology and later obtained my RVT license. Other passions I have in life are exercise, acquiring as much knowledge as possible in various subjects that interest me, and helping others.
In my personal time I enjoy cooking, traveling, and providing personal fitness training.
I have trained Brazilian jiu jitsu for many years and find it to be a form of meditation for myself.
I love helping others in need, primarily animals, friends and loved ones. I have a Cane Corso mix named Kaiah and a brood of chickens.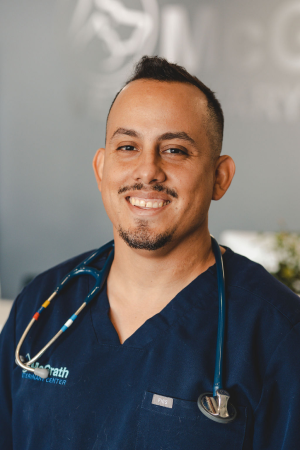 Paolo, RVT
Treatment Lead
My name is Paolo and I have almost 2 decades of experience in the veterinary field, 16 as a veterinary technician.  I have learned from some of the best techs and doctors over the years and enjoy passing on that knowledge to our newer staff and anyone that wants to learn.  I own a Boxer and a Jack Russell Terrier, Lefty and Nani.  If I am not at work, I am wrangling my daughter and twin sons.  When I have some time off I enjoy working out, playing softball, watching sports, watching good shows/movies, eating, hiking, beach days, nature, dad jokes and I am an avid ocean fisherman!
Veterinary Assistants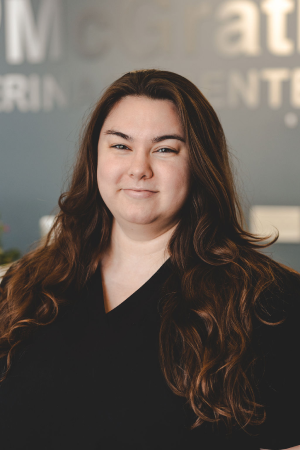 Kayla Lowell
Treatment Lead
My name is Kayla, I have two dogs named Bentley and Lilah who I rescued when they were puppies. I'm from NY where I discovered my love for veterinary medicine. I moved out here in 2017 when I came to MVC and have loved it since. I love going to the beach and taking my dogs to the park.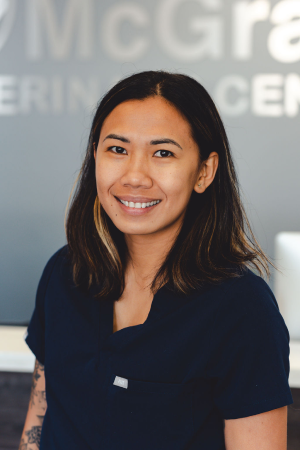 Madeleine Canlapan
Kennel Lead
Madeleine Canlapan was born deep in the jungles of the Philippines where she foraged and hunted for food. Eventually, she found her way to the big city and at the age of 20 followed her dreams to go to America. She worked hard as a barista and then as an auto loan processor until she became a dog mom to a Yorkshire Terrier named Lamb Chop. While being a loving dog mom, she discovered her true passion and calling in animal care. She started out with doggy daycare then moved into veterinary medicine working at various animal hospitals. She joined McGrath Veterinary Center in 2019 and is currently training to be certified as a Registered Veterinary Technician. When she is not working hard, she is taking care of her precious baby Lamb Chop and her big brother Kenley, a 165lb Great Dane. In her free time, she can be found rock climbing in the beautiful Santa Monica mountains or training in Muay Thai. Daniel Melgar
Overnight Treatment Lead
Pharmacy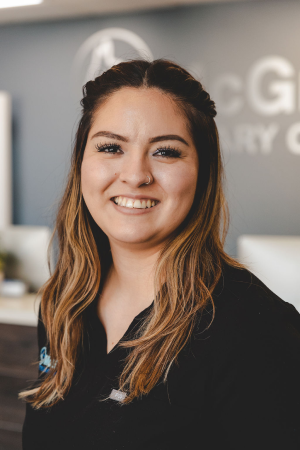 Michelle Martinez
Pharmacy Technician Lead
Michelle is new to the vet field but has quickly grown a new love for it. She enjoys speaking with clients in regards to any medication related questions or concerns. Loves coming to work and seeing all the pets that come in on a regular basis
In her free time she enjoys going on roadtrips to national parks and different states and discovering new places.
Customer Service Representatives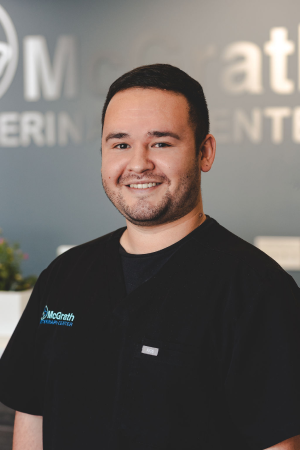 Michael Payan
Call Center Lead
Michael was born and raised in Los Angeles. His path to the vet field was unorthodox to say the least. Michael began at VCA Wilshire as a Receptionist but quickly realized he wanted to be more hands on and work directly with the animals. He moved away from Reception at Wilshire and got the experience from working Kennel which meant handling Medical Boarding pets, Sanitizing and assembling surgery kits and aiding when needed DVM's or techs. Did I mention he was able to work with exotics at Wilshire (Birds, Rodents, Reptiles etc).
After six months working kennel Micahel got an opportunity at VCA Lakewood to Train and later work as a VA, Surgery technician and Emergency Tech. After two plus years at VCA Michael decided to step away from Veterinary work for more financially fruitful opportunities.
After two years away from Vet Medicine Michael decided to take an opportunity at Mcgrath Veterinary center with the front desk team. Although that was not his first pick and took some time to adjust he is now the lead of our Call Center.
"Working in vet medicine and or with animals is all I would like to do. My dream job is as a Zoo Keeper or working with sea life at an aquarium or at sea. Although i stepped away from the field for a few years, I could never really stay away".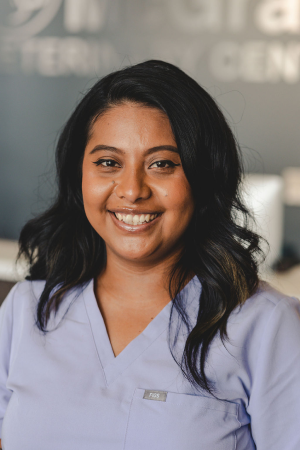 Nancy Pasag
Front Staff Lead
Nancy was born and raised in Los Angeles and is the proud mother to her young daughter and six beloved felines. When she has a spare moment, she unwinds by watching her favorite movies, watching anime, and listening to music. With a strong sense of responsibility and a warm and caring personality, Nancy is an asset to our team and is committed to positively impacting the community.